How To Use PrintSniffer
Monitoring printers with PrintSniffer is really intuitive and easy. Once you start up the program, it begins scanning your network for shared printers. After that is completed you can instruct PrintSniffer to log print jobs that come to printers of your interest by checking the box next to printers name.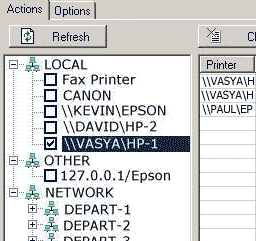 When users print documents onto printers that you select, information will show up on the right-hand panel of PrintSniffer.